OKLOHOMA!
Our previous show ....
Ferneham Hall, Fareham - Wed 6 to Sat 9 November 2019
Click the poster below for details of our November show ..........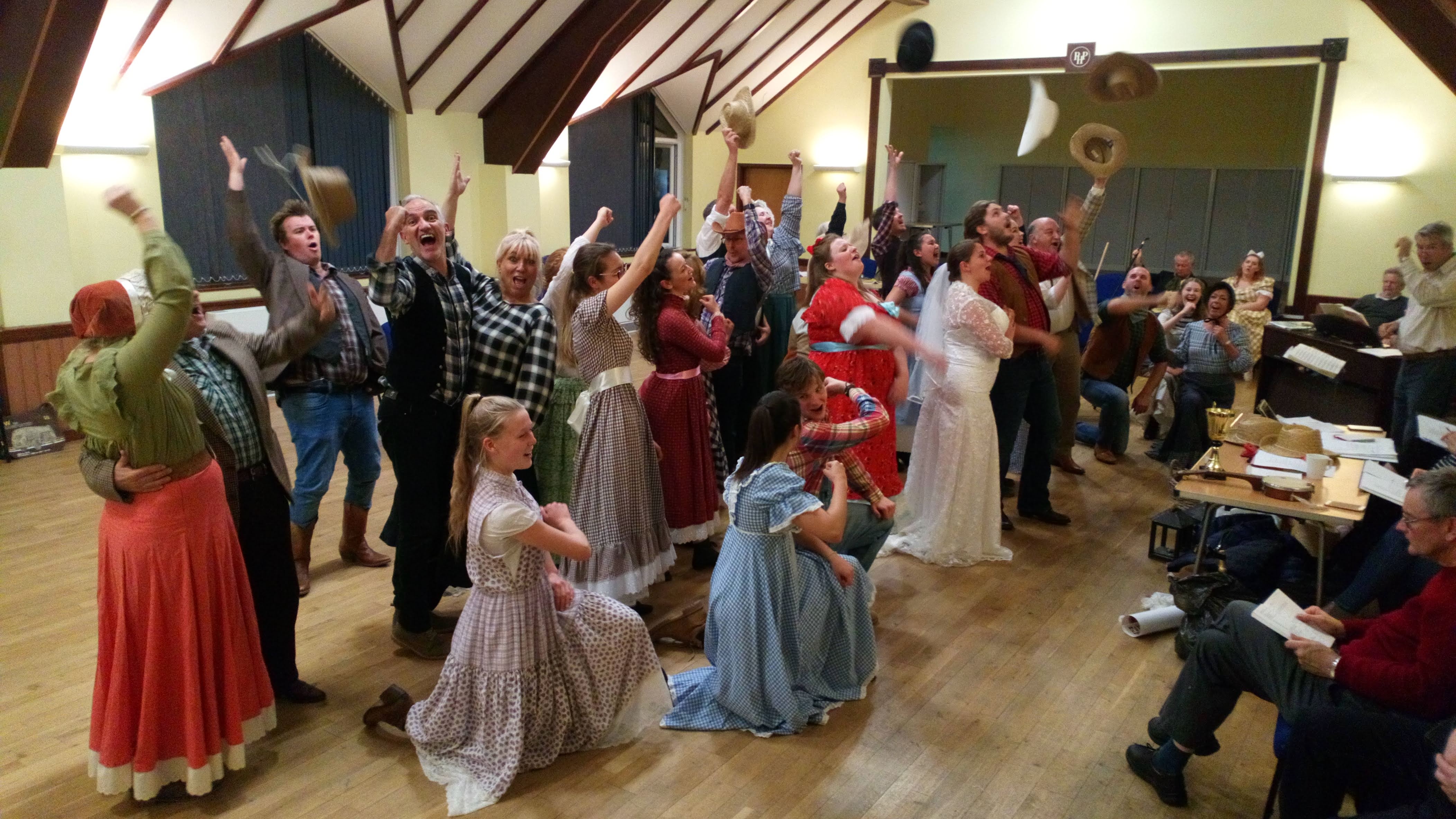 Final rehearsal in full swing!!
Would you like to join us, on or off stage?? - Even if not singing and dancing there's plenty to do, we always need volunteers and you get to join a friendly sociable group too! Becoming a Patron also brings you benefits! Please see our Contact page for details).