RENT
Our Next Show
Park Community School, Havant - Wed 15 to Sat 18 April 2020
Click the poster below for details of our April 2020 show ..........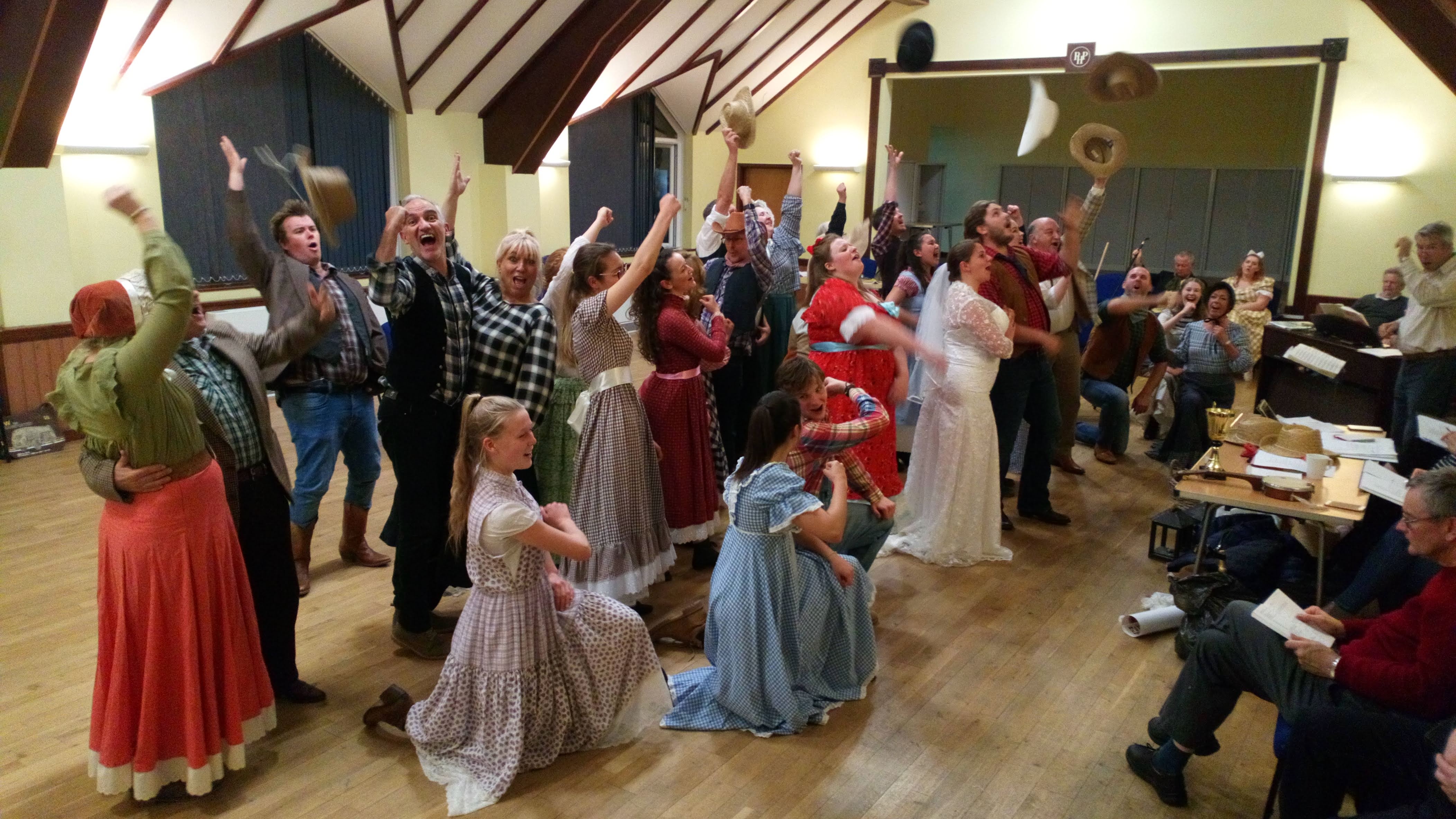 Final OKLAHOMA! rehearsal in full swing!!
Would you like to join us, on or off stage?? - Even if not singing and dancing there's plenty to do, we always need volunteers and you get to join a friendly sociable group too! Becoming a Patron also brings you benefits! Please see our Contact page for details).